Source from South China Morning Post 2022-9-2
Coronavirus: 'reverse quarantine' scheme may not bring much relief for Hong Kong travellers crossing border to mainland, say businesses and NGOs
The minimum seven-day quarantine in the city remains a big deterrent, says NGO deputy directorCity leader John Lee says he has secured backing from mainland authorities for the proposed scheme, to be implemented as soon as possible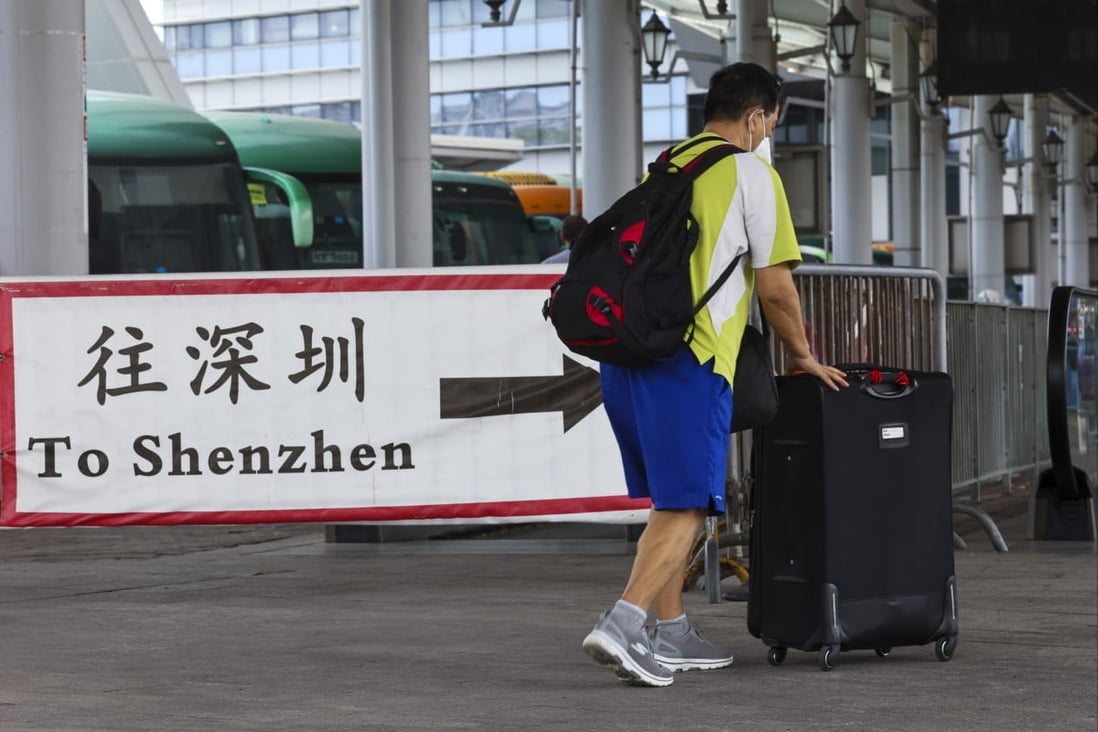 Chief Executive John Lee has said he had secured the backing of mainland authorities for the new "reverse quarantine" scheme. Photo: K. Y. Cheng
The new "reverse quarantine" arrangement planned by Hong Kong authorities may not provide much-needed relief to travellers heading to mainland China, businesses and NGOs have said, calling instead for sufficient quota slots and the isolation duration to be shortened.
Chief Executive John Lee Ka-chiu said on Thursday he had secured the backing of mainland authorities for the new scheme, allowing travellers to undergo Covid-19 isolation in the city before crossing the border.
Under the proposal, a local makeshift Covid-19 treatment facility at the Lok Ma Chau Loop, an area near the border, could be used to quarantine travellers. A government source said a few thousand places at the centre could be set aside initially for this purpose.
Lee said the arrangement would be implemented as soon as possible but did not give a date.
The source said undergoing quarantine on the Hong Kong side would not be free, but would definitely be affordable for the public.
Currently, travellers who cross the border must quarantine in a mainland hotel for seven days, followed by three days of home surveillance. To cross the land border into Shenzhen, they need to take part in a lottery for one of 2,000 daily quota slots.
Under the new plan, the source said people would need to spend at least seven days in the reverse quarantine unit, while authorities would sort out how to comply with the three-day "home surveillance".
Sze Lai-shan, deputy director of the Society for Community Organisation, estimated several tens of thousands of people needed to travel across the border, including those who had to visit sick family members or handle paperwork for them to settle in the city.
She said many were discouraged from making the trips due to the cost of hotel isolation on the mainland and the long quarantine duration. There were also some who could not secure one of the limited daily quota slots.
Sze said she believed the new arrangement could help if quarantine was made free to alleviate financial pressure, and suggested a daily quota of 10,000 to meet the demand.
But she added the long isolation duration would remain a major deterrent to cross-border travel.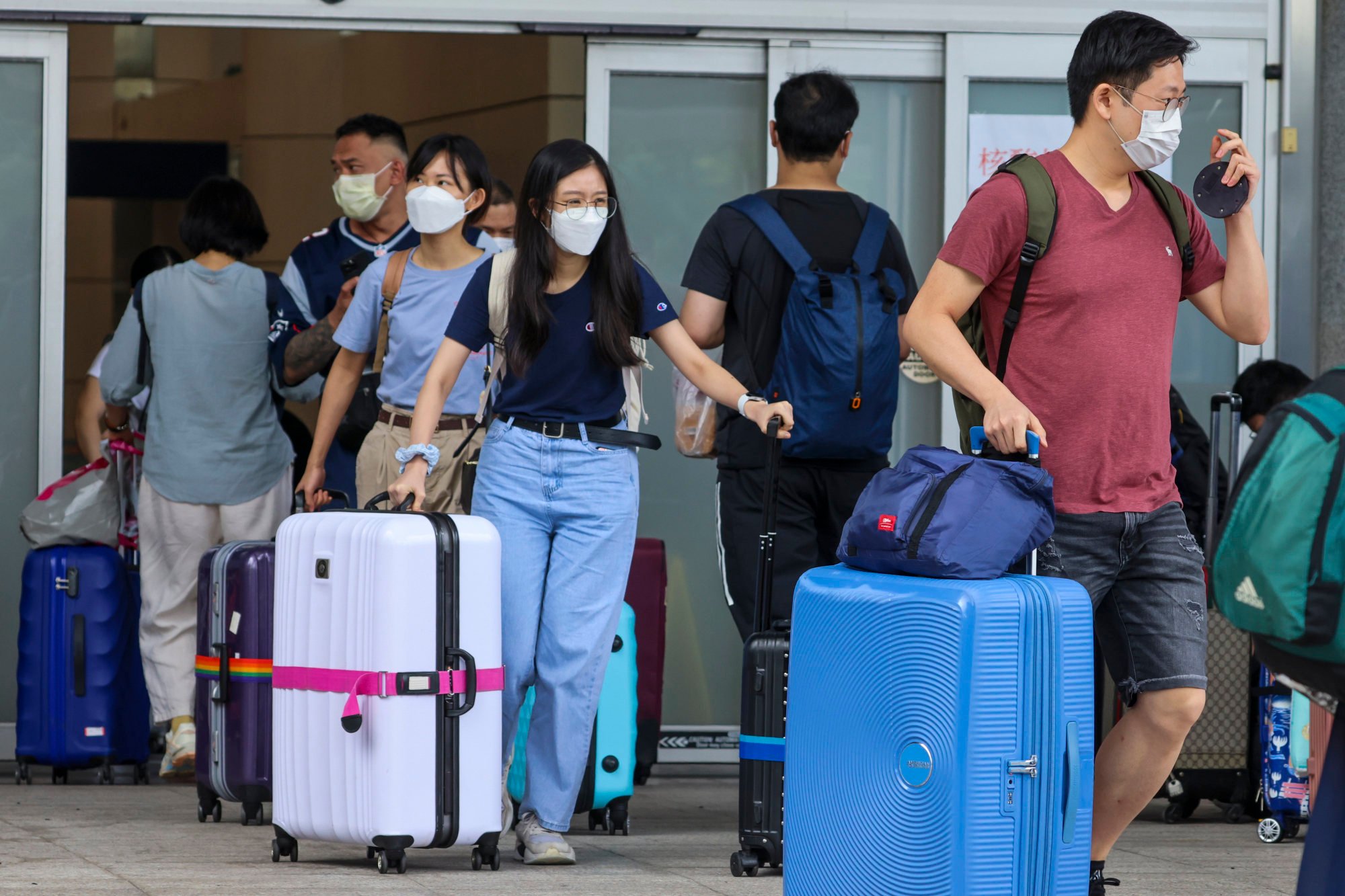 People heading to mainland China queue at Shenzhen Bay Port. Photo: Dickson Lee
Auditor Tonny Wong, 33, founder of accounting firm Linksfield, has not been to Shenzhen since he returned to Hong Kong in February last year.
Before the pandemic, he sent Hong Kong-based staff across the border to undertake audits for mainland-based companies listed in the city. But the years-long border closure has forced him to change his operation model.
"The reverse quarantine arrangement is meaningless because we have employed local auditors for mainland companies. We no longer send our Hong Kong colleagues across the border," he said.
Calvin Chau Ka-wang, president of the Hong Kong General Chamber of Small and Medium Business, said he doubted the new arrangement would be effective, even with the little convenience it might bring.
"For us, time is money. But the arrangement is not saving any time," he said.
Principal Chu Wai-lam, vice-chairman of the New Territories School Heads Association, said the measure would not be helpful to cross-border pupils who lived on the mainland and needed to make daily trips to Hong Kong to attend classes.
He said his school in Sheung Shui had about 300 students who were unable to attend in-person classes since the border closed, and had relied on online studying.
Chu said about 4,300 cross-border pupils attended primary schools in North district.
"The new arrangement will not help our cross-border pupils at all," said Chu, principal of Fung Kai No 1 Primary School.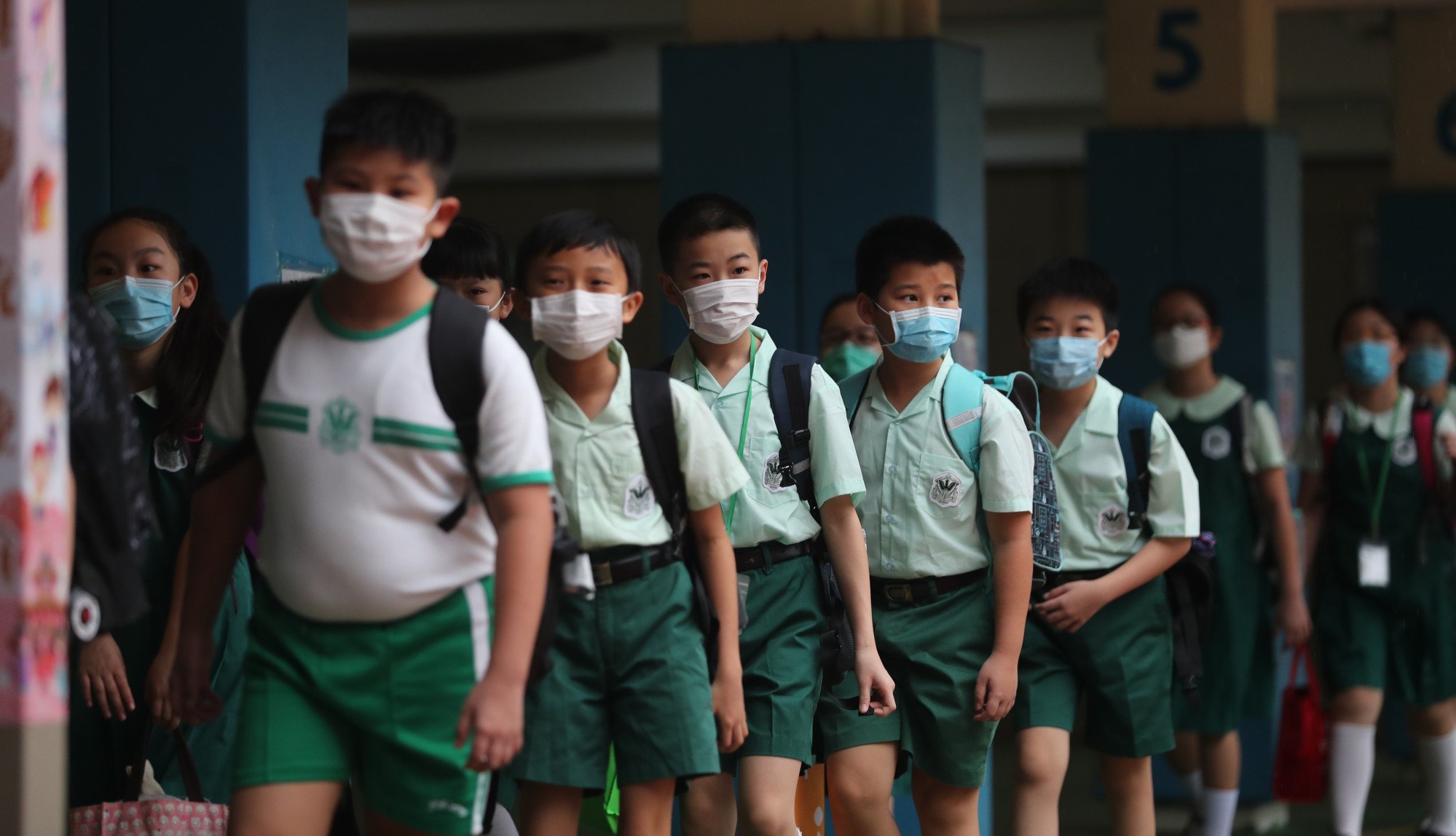 Fung Kai No 1 Primary School has about 300 cross-border pupils. Photo: Sam Tsang
Chu suggested arranging closed-loop management for the students, which would involve arranging vehicles to transport them between Shenzhen and Hong Kong and allowing them to only be in schools in between, or letting them stay in a holiday camp in the city and having people look after them there.
However, he said the ultimate solution remained quarantine-free travel across the border.
Despite calls for more to be done, the new arrangement still provides relief for some.
Mainlander Tao, 46, said she was eager to travel across the border to visit her parents and two brothers as soon as the new measure was launched.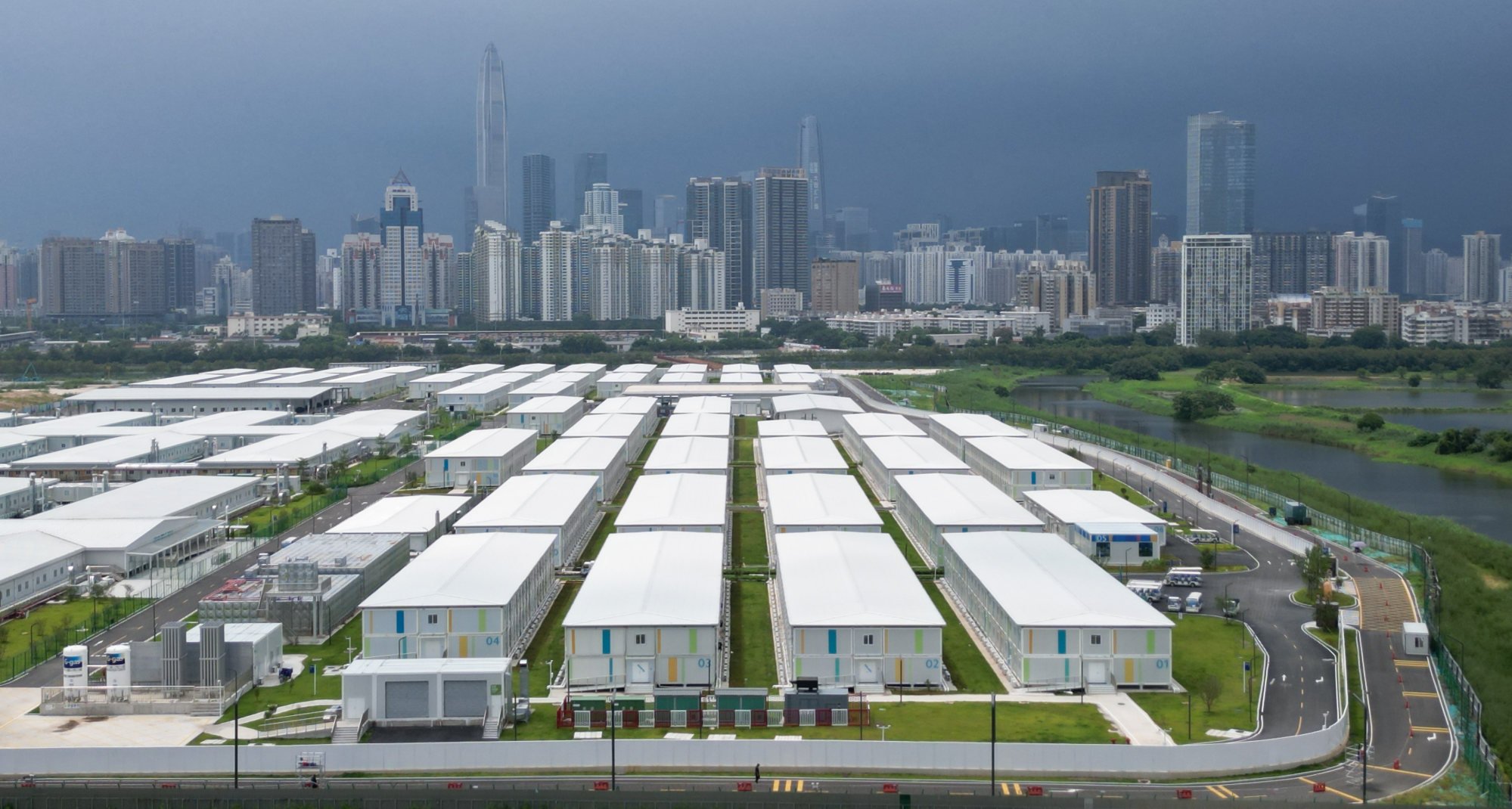 A community isolation facility for Covid-19 is set up at Lok Ma Chau Loop. Photo: May Tse
Tao, who asked to be identified by her surname only, said she used to return to her hometown in Chongqing every year before the pandemic hit.
But the cost of hotel quarantine on the mainland had discouraged her from making such trips for about three years until June, she said, when she was required to travel to her hometown to process her approved one-way permit before it expired. Tao returned to Hong Kong last month.
She said she failed to secure one of the daily 2,000 slots, and had resorted to travelling by air. The flight ticket and the two-week hotel quarantine on the mainland cost her more than HK$10,000 (US$1,274).
"The new arrangement will save me some money, and I don't have to compete for one of the limited slots," she said. "I want to visit my mum, who recently injured her leg, my dad and my brothers."